Dairy product prices mixed; whole milk powder rises
Prices flat overall in Global Dairy Trade auction overnight.
Dairy product prices were mixed at the Global Dairy Trade auction overnight as a gain in whole milk powder offset a decline for most other products.
The GDT price index slipped to $US2336, down from $US2345 at the previous auction two weeks ago. The index was unchanged in percentage terms. Some 31,348 tonnes of product was sold, down from 32,500 tonnes at the previous auction two weeks ago.
Whole milk powder rose 1.9% to $US2079 a tonne.
Some support came from the European Union's latest financial support package for the region's struggling farmers, announced on Monday.
"The additional aid granted by the EU will help to slow growth in milk production – a trend that has already started to occur, while the intervention program will help soak up any extra skim milk powder that is produced," AgriHQ dairy analyst Susan Kilsby said in a note.
"This will be beneficial to the market in the short-term as it will allow global supply and demand to rebalance more quickly, but continuing to support inefficient farms means we are likely to be faced with over supply situations again in the future," according to Ms Kilsby.
The AgriHQ Snapshot milk price slipped 1c to $3.71 per kilogram milksolids, while the AgriHQ 2016-17 milk price fell 6c to $4.48/kgMS as dairy commodity futures prices have generally eased in the past fortnight, Ms Kilsby noted.
At the GDT auction, anhydrous milk fat inched 0.2% higher to $US3628 a tonne, while rennet casein added 0.4% to $US5286 a tonne.
Butter milk powder slipped 0.5% to $US1565 a tonne, while skim milk powder fell 1.1% to $US1927 a tonne, and cheddar declined 1.1% to $US2886 a tonne.
Lactose slid 4% to $US721 a tonne, while butter dropped 5% to $US2687 a tonne.
The New Zealand dollar last traded at 70.39USc at about 1.13pm in New York compared with 71.16USc at 5pm in Wellington the previous day.
There were 133 winning bidders out of 168 participating bidders at the 13-round auction. The number of qualified bidders edged higher to 603, up from 602 at the previous auction.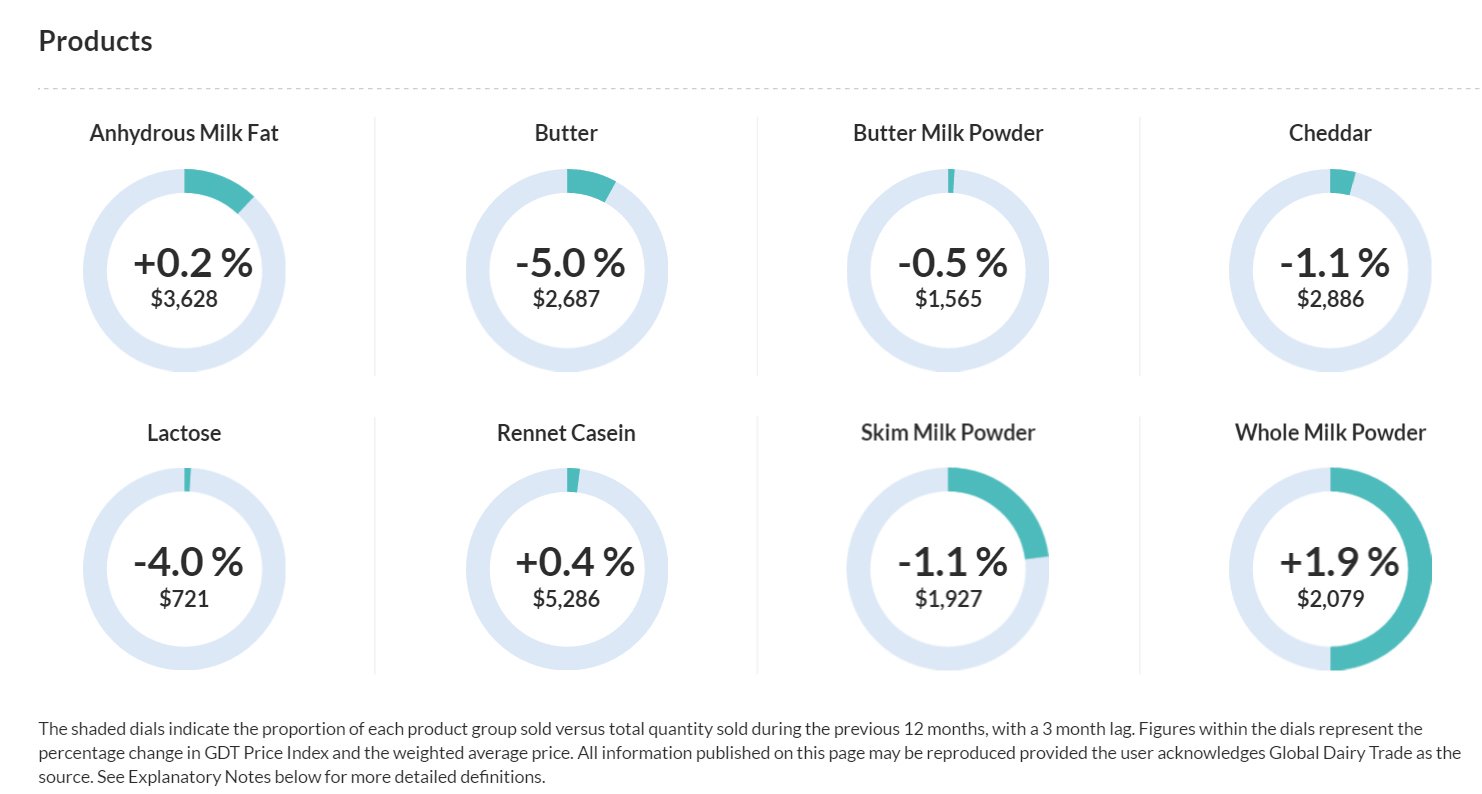 Source: GlobalDairyTrade.info (Click to zoom)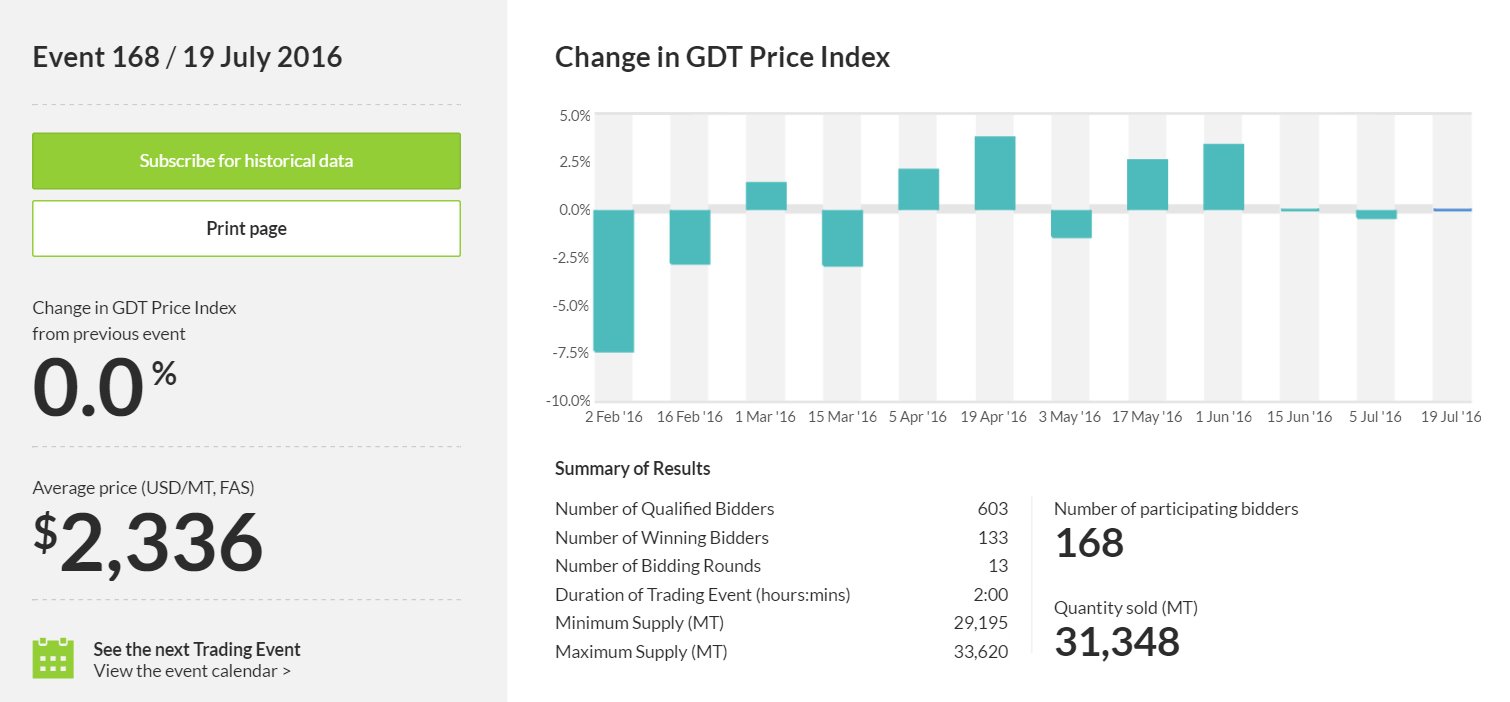 Source: GlobalDairyTrade.info (Click to zoom)
(BusinessDesk)
Get full access to the NBR Rich List 2016, released July 28, by claiming your free 30-day trial to NBR ONLINE premium content at NBR.co.nz/free